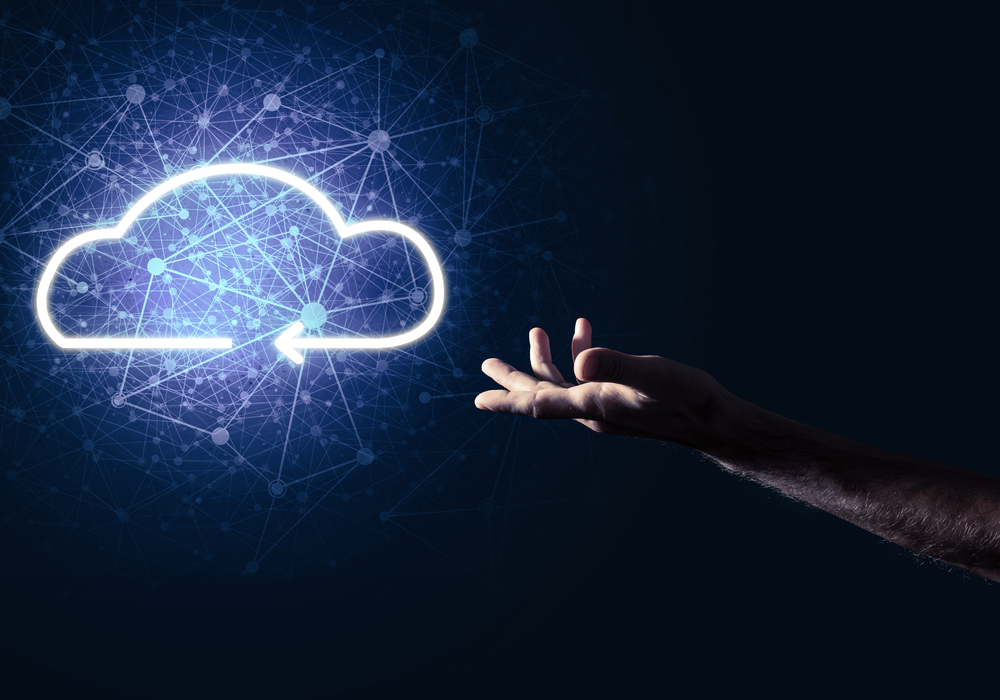 By
Fawad Khan
In mid-November this year I was part of a panel of global Cloud experts and engaged in a Tweet chat to discuss the future of the Cloud. In this the Cloud of Tomorrow tweet chat session we discussed the emerging technologies within the Cloud Computing ecosystem and how the Cloud is evolving from just being a place for setting up simple Web apps and infrastructure to a destination to enable enterprise grade and business critical scenarios including Hybrid Cloud, Machine Learning (ML), Artificial Intelligence (AI), IoT and Blockchain. The tweet chat was sponsored by HCL technologies and was hosted via their CIO Straight Talk Twitter handle.
There were five questions which asked from the panel and all of them they gave a wide range of answers, but they can all be mapped to certain key themes. Below I am summarizing the themes and answers provided by all the experts in the panel.
1. How has Cloud computing evolved in recent years and what are the trends shaping the Cloud of tomorrow?
The Cloud has moved away from being a platform to host machines to running intelligent production scale applications along with enabling new niche business scenarios by harnessing the power of emerging technologies including AI, ML, IoT along with complex Hybrid and Edge computing. Blockchain is also emerging as another key technology which has the potential to disrupt how we have traditionally done things in the past. The ability to store massive amounts of data along with the extensive compute power of the Cloud to process and analyze this data is enabling numerous AI, ML and Blockchain scenarios which were previously only the realm of large enterprises. Cloud Computing has become the primary enabler of majority of Digital Transformation scenarios for many organizations globally. For more on how Cloud Computing is enabling Digital Transformation check out my other blog post.
2. What are the challenges in making Cloud an effective platform for next-gen technologies, such as AI and IoT?
Complexity of Machine Learning and Artificial Intelligence fields is the one of the key hindrances to democratizing these technologies via the Cloud. AI and ML is still a domain of PhD Data Scientists. Top Cloud providers including Microsoft and Google are paving the way to bring AI and ML into the domain of a typical developer rather than having the developers to re-skill and go back to school to get PhD in Statistics and Mathematics. Cloud AutoML from Google Cloud and Automated Machine Learning from Azure are two of the possible solutions to reduce the complexity of Machine and Deep Learning to help every developer build AI applications without extensive Data Science background. Even after AI and ML will become common knowledge for the developer, Data Scientists will be needed to assess and evaluate the models and the algorithms which automated ML solutions will be utilizing.
Another key challenge for the enterprises will be the enablement of IoT edge scenarios and the associated security concerns as companies extend their private clouds to the public Cloud. More and more enterprises will be creating a hybrid Cloud to extend their current private networks. This will require additional investment along with the need to hire external consultants and Cloud solution architects to help them extend their existing data centers to the public Cloud.
3. What do enterprises need to do to prepare for next-gen Cloud adoption?
Some key business strategy factors which the enterprises should consider include Cloud costs, security, governance, services required, advanced technical skillset, compliance and ethics. You may want to refer to my post on Cloud strategy for more details on these key factors. As a first step enterprises should start experimenting in the public Cloud to understand its features and functionality along with looking into extending their private networks to enable Hybrid cloud scenarios. This will enhance the ROI on their existing IT investments along with reaping the benefits of the public Cloud. Many enterprises will also need to assess in detail the Cloud services required to enable their business scenarios and then carefully consider each public Cloud provider such as Amazon, Microsoft and Google to see which one of the providers can offer you the required services. Many companies are enabling multi-Cloud scenarios where they are not locked into one Cloud provider but are using multiple Cloud providers depending on what services they need. A key point to note is that not every Cloud provider offers all the same services. Thus, the enterprises may end up signing up for multiple providers to enable their business scenarios.
4. What relevant business outcomes or performance parameters should customers expect when adopting the Cloud of tomorrow?
There are several key outcomes and performance parameters which should be considered including lower IT costs, no or minimal capital expenditure costs, agility for experimentation to production, business competitive edge due to enablement of AI, ML and IoT scenarios, higher cybersecurity trust (provided by the Cloud providers), and industry compliance conformance (again provided by the selected Cloud provider).
5. What are the key delivery models for Cloud of the future, given expectations of scalability in IT infrastructure & next-gen computing?
Multi-Cloud and Hybrid Cloud models are and going to be adopted in the future by companies as they extend their current IT infrastructure. No enterprise would like to see the current IT investments in their data centers going to waste. Thus, these companies will look for ways to setup a Hybrid Cloud by extending their current private data centers to connect to the public cloud to enable experimentation along with enabling key business scenarios. In some cases you may end up with multiple Cloud providers and have a multi-Cloud setup because not every provider may be able to offer what you are looking for as a part of your Cloud adoption strategy including global availability, services availability, cost and performance. Setting up such Hybrid Cloud and Multi-Cloud environments will lead to increased complexity, costs and need for additional or re-skilled staff.
Check out my Tweet to access the Twitter moment to see all related tweets and full details of the Tweet chat session.
Join our Mailing List
Subscribe to our mailing list and get additional information around Cloud, Cloud Computing, Leadership, Digital Transformation, Social Media and Content Marketing.
Thank you for subscribing.
Something went wrong.