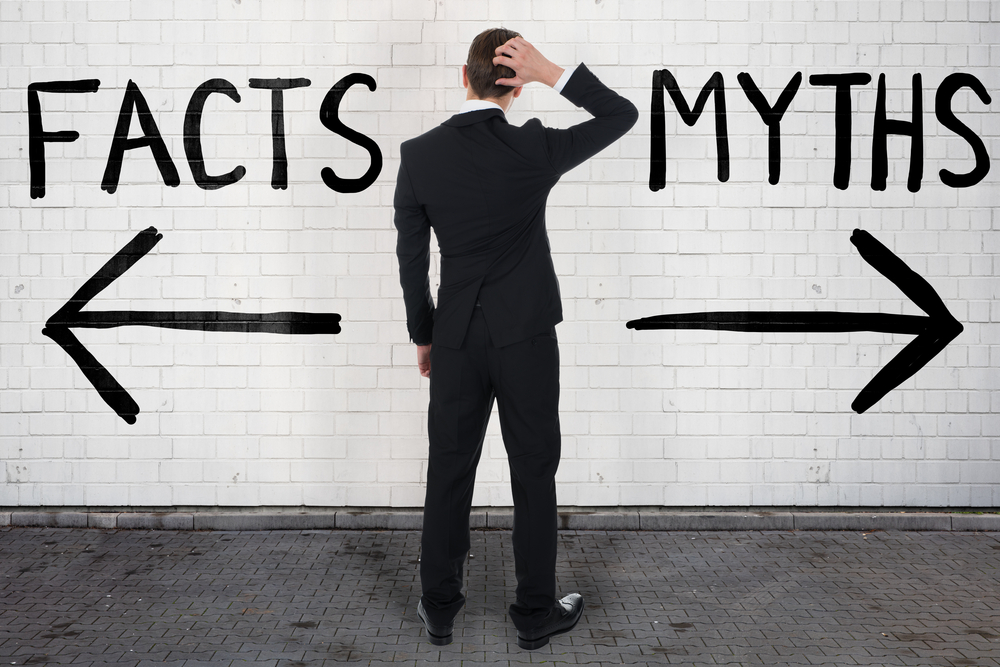 By
Fawad Khan
Even though the term "Digital Transformation" has been around for a few years, there is still widespread confusion about what it means or entails. Recently I came across an article on CIO.com that I really enjoyed reading. It was discussing myths people have around Digital Transformation. The common myths mentioned in there were:
Digital transformation is about technology change
Systems of engagement will drive the majority of digital investments
Digital transformations are financially risky
Digitization will lead to job loss
Investing in new ventures will cut into profitability
Faster delivery will lead to quality issues
Higher technology spending leads to higher corporate performance
As I reviewed the list of seven myths, I started looking into what other myths which may exist around digital transformation. Here are two more I would like to add to this list and these ones are essential to successful transformation:
Company culture doesn't play a role
Buy-in from the people in the organization is not needed
A company's culture plays a critical role in making digital transformation successful. A culture of collaboration, agility and customer centricity will surely make any transformation successful compared to a culture where people don't work well together, are slow in adapting to the market and customer needs or don't put customer's needs at the forefront of all the work they are doing.  
Typically, any large transformation initiative affecting all units of an organization requires buy-in from top to bottom of the organization. This requires that you clearly articulate and communicate the why, what, and how of your digital transformation to everyone in your organization to make sure that everyone understands the key reasons why you are doing it, how it will be accomplished and what it will achieve for the business in the long run. Such communication will help the people in the organization fully understand the transformation you are going through, and they will work to make it successful.
When I posted this in LinkedIn, I got a flurry of very interesting opinions and perspectives from my connections on other myths that exist around Digital Transformation.
According to Paul Colmer, Digital Coach, one myth he has come across is
"Digital transformation is only about refreshing the apps, data and infrastructure solutions"
Obviously folks who believe in this myth are ones who don't understand that digital transformation is not just about working with or utilizing digital technologies to enhance and improve existing data, applications and infrastructure.  
Prakash Sharma , who drives Digital Transformation of Global Supply Chain at Lenovo, has come across tow myths
"Digital transformation is about digitalizing business processes and incremental theological applications"
"Digital transformation is an end state and not a journey"
For the first myth he is calling out, Digital transformation is not about digitalizing processes and applications for the sake of utilizing the newer digital technologies but it is about customer centricity and improving processes and applications to enhance efficiency which eventually leads to improved customer experiences and satisfaction.  
For the second one, it is also not just about a one-time initiative which utilizes digital technologies to build or improve products, services or customer/employee experiences. Competitive pressures and high customer expectations will force you to continue to utilize emerging digital technologies to create new products, services and experiences.
Dan O'Neill who specializes in Operations, Strategy, Digitalization and Operational Excellence has heard and seen these myths:
"You don't need to understand the end to end business model when embarking on a digital transformation strategy"
"Digital Transformation is just about removing paper"
"Digital Transformation starts and stops on a smartphone app and Desktop UI"
Dan shares some very interesting myths about digital transformation here. Digital transformation typically is the primary reason for transforming the business models. Also, utilizing digital technologies is not just about removing paper but more about utilizing digital technologies to enhance processes and operations which may not necessarily completely remove the use of paper. Also, digital transformation is not just about the apps on desktop, smart phone and other devices but can include whole set of other technologies that can help create new or enhance products, services and customer and employee experiences      
Rajcoomar Dhar, Client Relationship Director at Tata Consultancy Services, has heard these two myths:
Digital Transformation doesn't tackle industry disruption
Digital Transformation is more of a top-down and not bottom-up approach
Digital transformation is all about disruption to current processes, thinking, and current way of doing things. It involves change in organization culture. As mentioned before, it also is about getting a buy-in from all layers of workers and management from top to bottom.  
Prashanth Shankhawaram, Delivery Director at Capgemini has heard the following myth:
"It's about putting out some website and/or ecommerce site or a mobile app for my organization"
This myth is similar to what Paul Colmer called out earlier. Digital transformation is not about building an ecommerce site or a mobile app.
If you are interested in learning more about this topic then check out my eBook to understand the What, Why, Who and the How of Digital Transformation. I am interested in your opinion and you can contact me via Twitter @DigitalFawad or through LinkedIn.
This blog has been verified by Rise: Rd8072b56e4e17c97b92d017b55780b1b
%MCEPASTEBIN%
Join our Mailing List
Subscribe to our mailing list and get additional information around Cloud, Cloud Computing, Leadership, Digital Transformation, Social Media and Content Marketing.
Thank you for subscribing.
Something went wrong.